Tarmacking – Driveways, Patios & Car Parks
Do you require quick and efficient tarmac or tarmacadam installations in and around Surrey? Our tarmac surfacing professionals have installed countless tarmac surfaces throughout Surrey and South London. Their high level of experience and expertise ensures that every job is completed to the highest standards.
Tarmac is very versatile and can be used for many different surfaces, from roads and playgrounds to sports playing surfaces and kerbs. Tarmac is extremely weather-resistant and can provide a wonderfully smooth finish. It is also endless recyclable, so is an environmentally-friendly choice.
Our experienced contractors can complete all types of tarmac surfacing projects and use the most advanced equipment and high-quality materials. Our tarmac services are available for private and commercial projects and can range from small driveway areas to forecourts and car park resurfacing.
To enquire about our tarmac surfacing, please call 020 8949 3991 or 07478 808 788.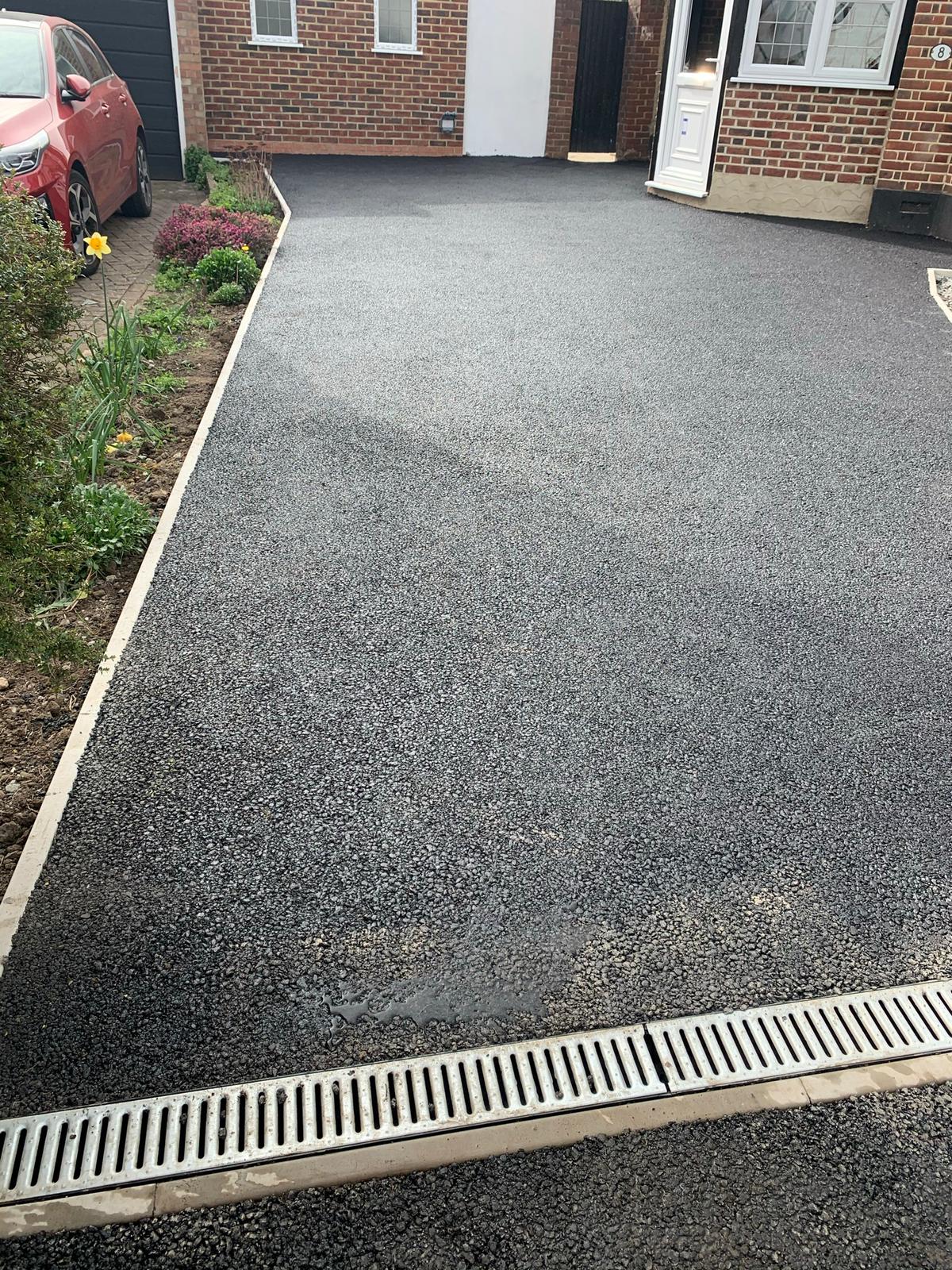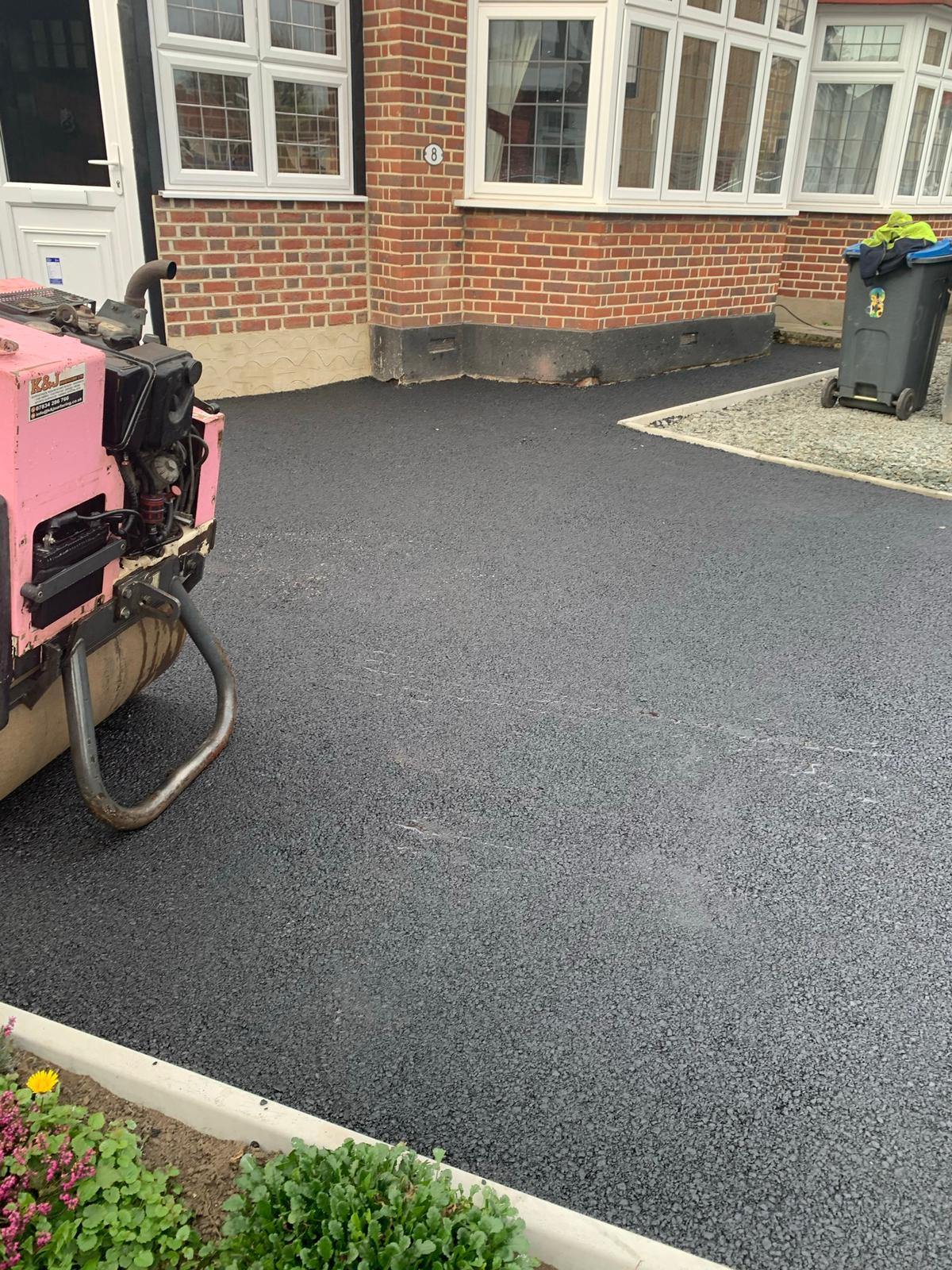 The benefits of tarmac
Installing tarmac surfacing on your driveway, car park, patio, or other surface offers a wide range of benefits:
Durable: If tarmac is correctly laid, then tarmac surfaces will last at least 20 to 25 years. Tarmac is extremely resilient and can withstand very heavy loads of traffic, weather, and water. It is a smooth surface with no cracks or joints, so will not become overgrown with mould or weeds.
Low maintenance: Tarmac surfaces are very easy to maintain. Should your tarmac surface become worn down, all you need is a local company to undertake repairs. Scratching and marks can be easily repaired.
Cost-effective: One of the biggest benefits of tarmac surfaces is their price tag. Tarmac is more affordable than most other surfacing materials and will provide an economical option. They are also quick and easy to install.
Smooth & skid-free: Tarmac provides a smooth surface that will prevent skidding. These surfaces are ideal for wheelchairs and disabled access. It is an easy surface to mark out road markings on as it is flat and dark. It is also ideal for playgrounds because it provides a safe surface for children to run or play on.
Environmentally-friendly: Tarmac is environmentally friendly and can provide an eco-friendly surfacing material.
Specialist tarmac re-surfacing company
Tarmac can be installed in several different ways and you can rely on our team to provide quality installations. Depending on the existing surface, it can sometimes be laid directly on top of it, which makes an application significantly cheaper than other surfacing projects.
We can complete:
Tarmac overlays
Tarmac repairs
Tarmac installations
Tarmac extensions
Tarmac driveways
Dropped kerbs
Edgings
Depending on your specifications, our tarmac surfacing can be made using a number of quality materials. All formulations will achieve outstanding and long-lasting results.
All our prices are highly competitive and we are happy to provide free quotes for tarmac surfacing or resurfacing projects.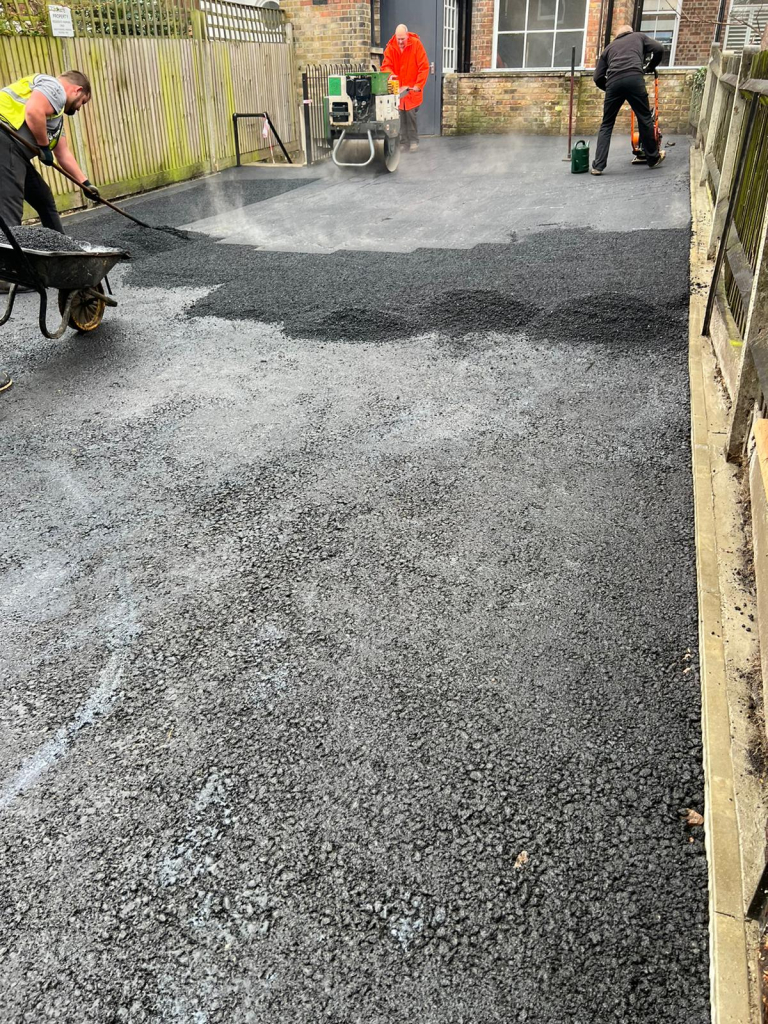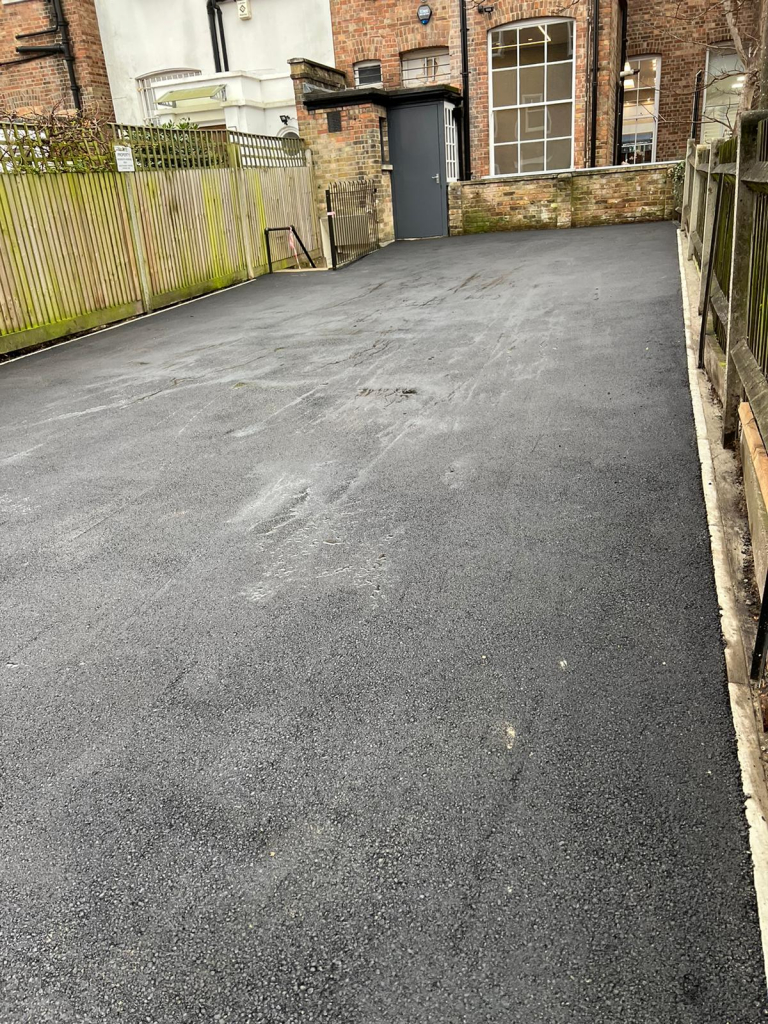 Request a free quotation for a tarmac or tarmacadam driveway or other surfaces
If you would like to learn more about our tarmac surfacing services or find out more about our driveway and patio services, please call now on 020 8949 3991 or 07478 808 788.