Resin Driveway Installations
Our driveway contractors can supply and install stunning resin bound driveways. This type of surface material offers an alternative to tarmac, concrete, gravel, paving stones, and block paving and is ideal for all types of refurbishments and new installations. We use the best materials to transform your exterior.
Resin driveways are resistant frost, UV, and weeds, and are easy to maintain. Once completed by our highly skilled contractors, these driveways offer a seamless and smooth finish.
Beautiful results can be achieved using a range of high-quality aggregates in different shapes, colours, and sizes for a truly bespoke finish. There are countless design options, so we can work with you to create your dream space.
Our experienced surfacing contractors and landscapers welcome enquiries from residential homeowners and business owners, however small or large your driveway may be. We take pride in our professional and personal approach and our extensive experience and knowledge.
To talk to us more or to request a competitive quote for our services, please call us now on 020 8949 3991 or 07478 808 788.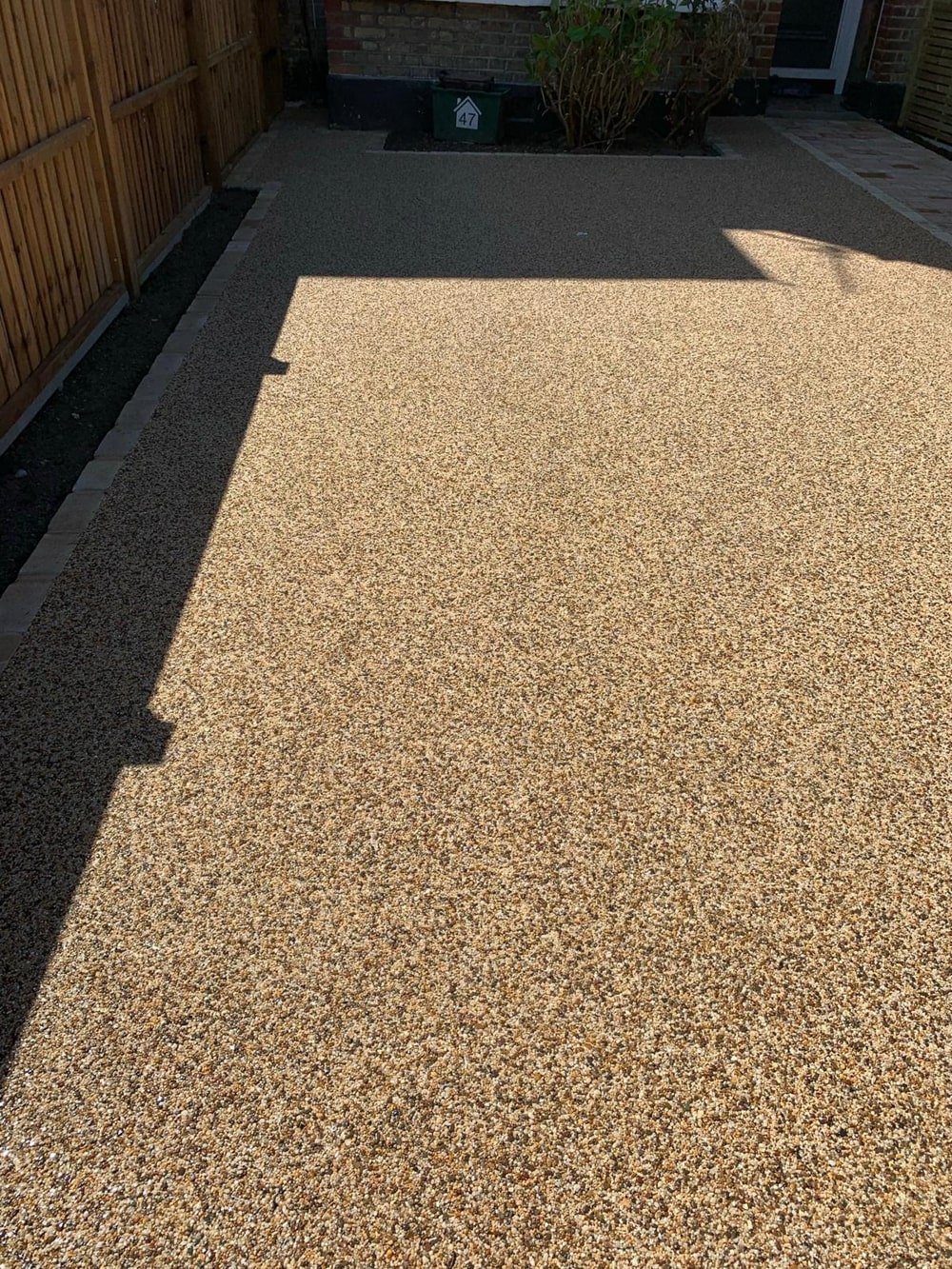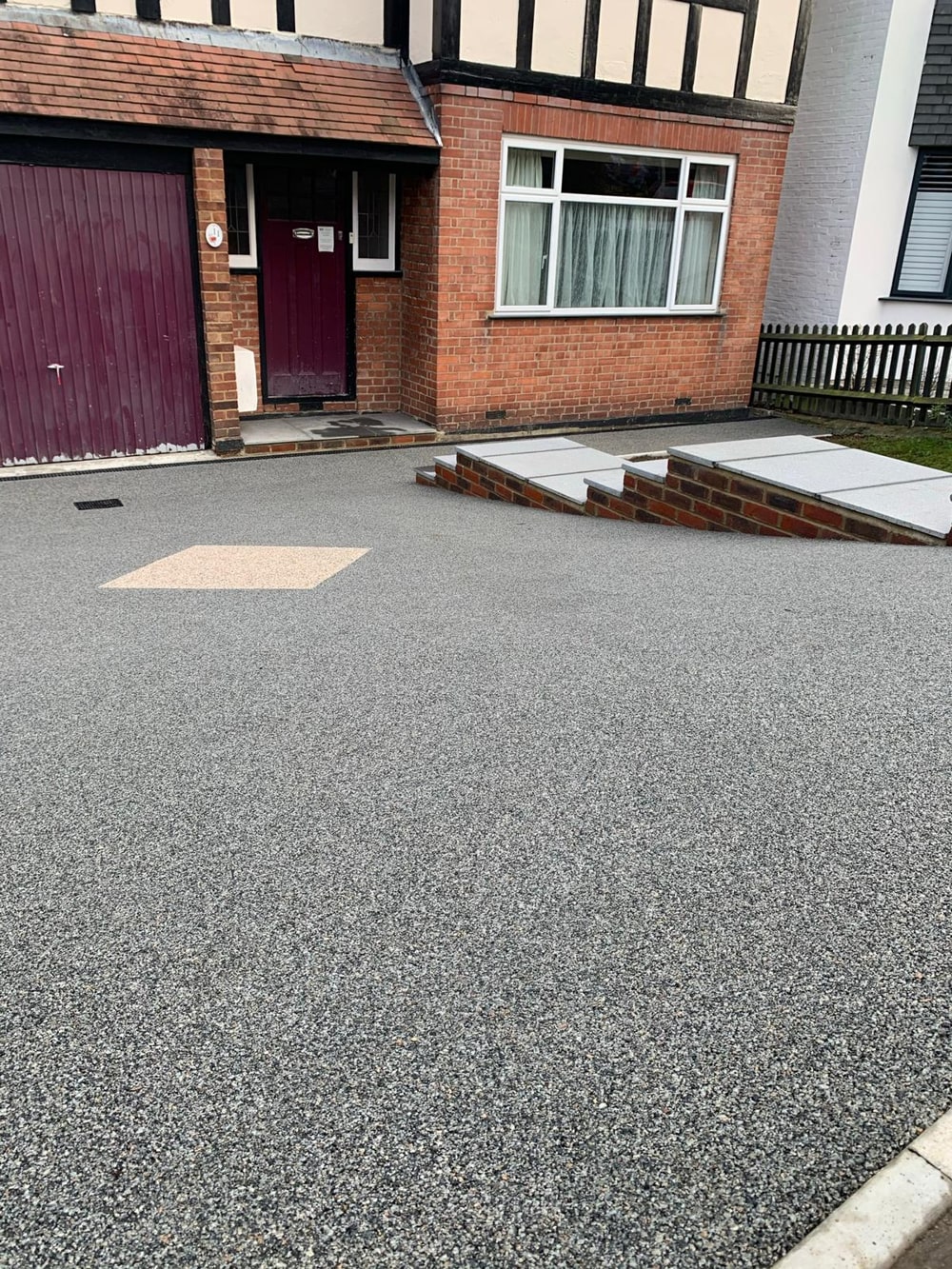 The benefits of resin driveways
Resin bond and resin bound driveways are very popular choices for driveways and patios. They are made from a mix of natural aggregates and provide a hard-wearing, permeable, and aesthetically beautiful finish.
Flexible design: All resin systems can be designed to suit driveways of all shapes and sizes. There are endless design and colour options to suit your taste or requirements.
Long-lasting: Resin driveway systems can be designed to be extremely long lasting and durable. Thanks to their low maintenance benefits and weather and weed resistance, they can stand the test of time.
Low maintenance: Resin driveways are very easy to maintain and provide a flat and seamless surface that is resistant to spills and organic growth. A simple clean or jet wash will keep them looking good.
UV resistant: Some materials can fade or weaken over time due to UV but our resin driveways are resistant to fading, so will keep their colour and looks for a long time.
Smooth: Resin driveways provide a non-slip and smooth finish making them ideal for families or for people using wheelchairs. They are suited to parking of all vehicles and all pedestrian traffic.
Permeable: Our resin driveways are permeable, so allow rainwater to drain through them to the sub base. This means they are SUDS-compliant, so water drains to networks and pipes nearby to avoid flooding.
Cost-effective resin driveways
Resin driveways are extremely cost-effective and because they require minimal repair and maintenance, they will stand the test of time.
Our contractors are happy to provide a free and no-obligation site survey and quote at any time. We won't be beaten on price and price match any like-for-like quotes you receive and are happy to answer your questions.
Our experienced contractors will complete any installation efficiently, over one to two days and we always aim to minimise disruption. All work comes fully guaranteed for your peace of mind.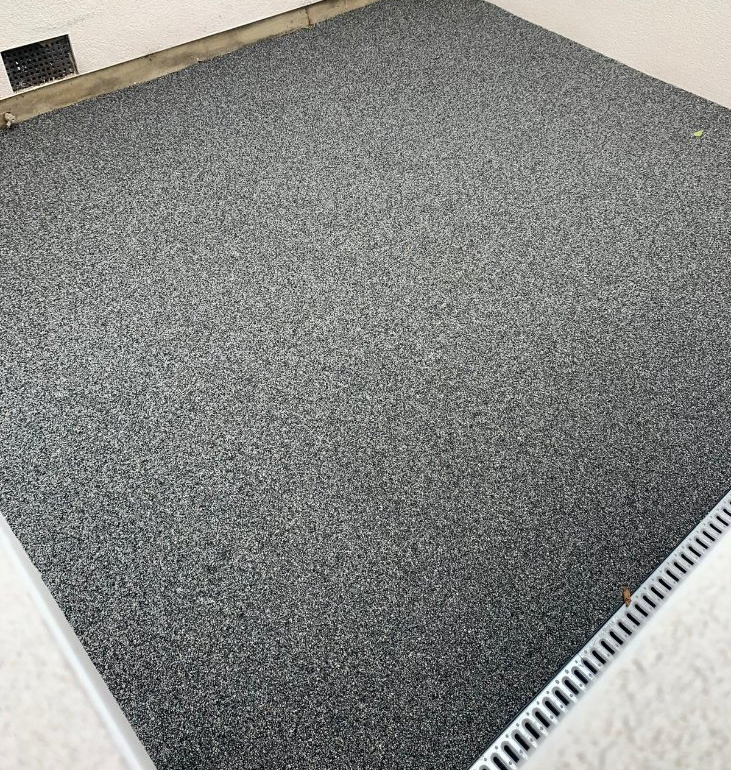 Request a free quotation for a resin driveway now
If you would like to know more about resin driveway installations or our other services, please call now on 020 8949 3991 or 07478 808 788.